2 – 3.5 Ton Diesel Forklifts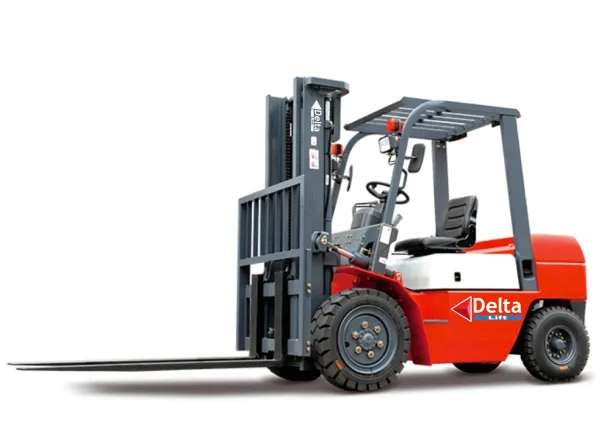 2 – 3.5 Ton Diesel Forklifts
Quality core components, such as gearbox and drive axle with imported key components, thus a low failure rate.
Equipped with cast steering bridge, compact structure, small deformation under load, dustproof and waterproof, and increased life and reliability.
With a wide view mast with a clear view; the enlargement of the channel steel section of the mast, and the overall structure are solid and reliable.
A large opening angle integral hood, internal frame rib structure, high quality and reliable strength.
Adopting a new reliable hood lock mechanism, the hood opening and closing are more flexible.
It adopts an iron shell large air filter, which is strong and resistant to ageing. Can better adapt to the harsh working environment.
The lifting system is equipped with an explosion-proof safety valve to ensure safety during the lifting of heavy objects.
The boarding pedal adopts a fully anti-skid pedal to ensure the safety of forklift drivers.
The connection between the steering axle and the frame is supported by damping rubber pads to reduce vehicle vibration and improve operator comfort.
The large opening angle of the hood and the external maintenance parts, such as the oil filter, make the repair and maintenance more convenient.
Workplace: Widely used in factories, warehouses, stations, docks, airports, ports, etc. for loading, unloading and handling of packaged goods. After being equipped with other attachments, which can also be used for bulk and other non-packaged goods. Loading and unloading operations of pieces of cargo.