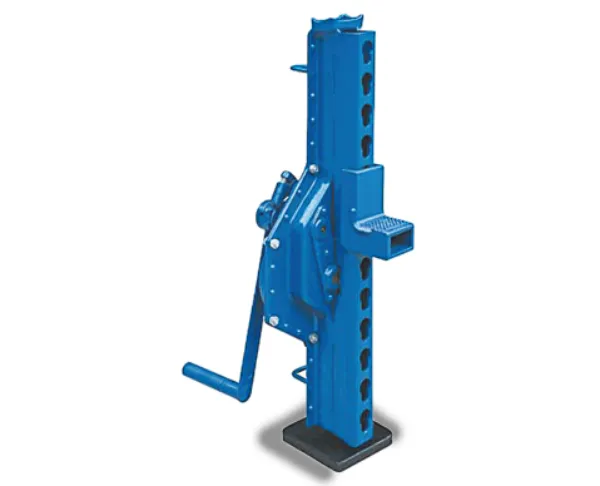 Lifting Jack
Manual Lifting Jack is designed by the mechanical transmission principle.

Suitable for lifting loads of any type.

Low expenditure of force through optimal ratio for a variety of lifting points.

It is one of the best lifting tools for support and repairs.
The lifting or downing speed is man-powered.
It has an all-steel structure that is safe, durable, easy to operate, with simple maintenance.
Manual Lifting Jack is tested with 150% overload.
Equipped with a fixed claw.

The lifting claw is adjustable in 6 positions.

The handle can be folded for easy storage, operation and maintenance.
Mechanical lifting jacks are widely used in factories, warehouses, docks and railway projects, etc.