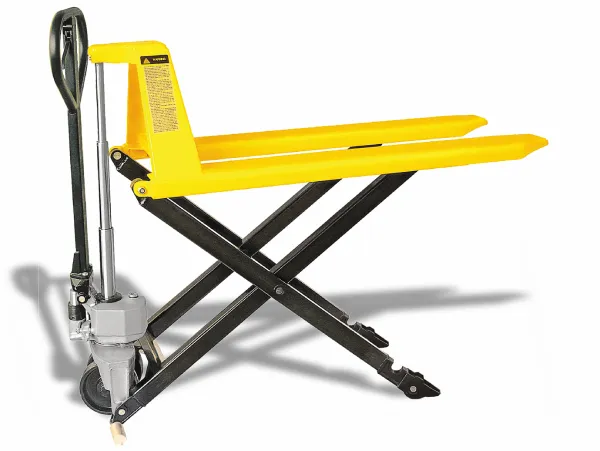 High-Lift Pallet Jack
1-ton capacity.
Maximum lift height of 800 mm.
Using a high-lift pallet jack reduces back injuries.
Designed for use as a pallet truck or a scissor lift table.
The telescopic jack composes of 3 piston rods, creating light pumping force for great rigidity.
Support legs come into operation automatically.
Safe operation, when raising the forks, prevents the unit from moving.
The loaded truck automatically slows the descending speed when heavy goods to prevent cargo damage.
210-degree turning radius.
Two lateral stabilizers, when raised, ensure good stability.
1-year guarantee.